Tumblr, a microblogging site and social networking platform has over 60 million blogs running on it currently — including individual blogs to blogs by brands. Brands have come to utilize this platform as a simple-easy-to-use tool for their content needs. Blogs range from informative, technical, financial, news-worthy, lifestyles, and more. The blogs that do the best are those with unique and fresh visuals such as instagram pictures and the like. No wonder it's a perfect place for a fashion blog.
The following are ten quick Tumblr tips to get started on one of the top platforms for distributing and sharing content..

The Right Domain: start with a domain that either represents your brand or the niche area of which your fashion brand will focus upon. My tip: either keep it to one specific niche or a couple unique ones that are related yet will emotionally connect to a few different target markets.
Pick a theme: Choose a Tumblr theme that is not the same as everyone else's. My Tip: Pay for one or customize it in-house. Tumblr's API is very user-friendly.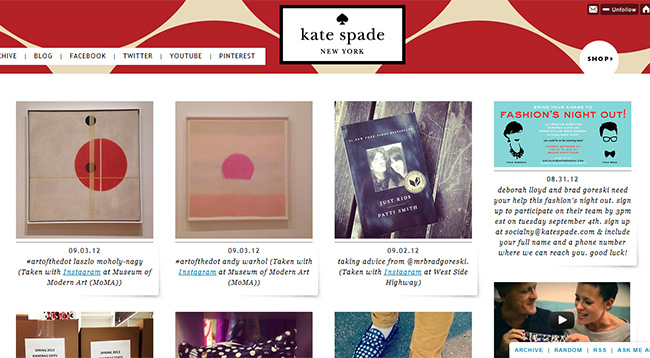 Follow: Tumblr is a community with a built in audience – make sure you play nice and follow people and follow back – regularly.
To read the other 7 tips I offer, check out my original post on the Startup Fashion blog here! And let me know what else you would want to learn about Tumblr in order to optimize your content and blog in the comments below.