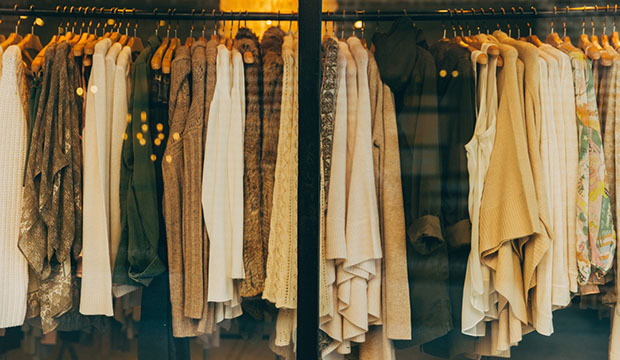 We all know how important it is to create a library of social content for our brands. But we're often left feeling like we're scrambling to find or create that content. We know owned content is best, so we're always trying to create some good stuff to share.
One place to look to for creating a lot of social content for your fashion brand is events.
Having a photo shoot? A video shoot? Attending a trunk show or social event? Whether it's for a product release launch, a party, or a campaign, you can use these happenings to create a collection of content that can be posted, reworked, and dripped across your various social media channels.
There's just one thing to remember, you need to plan assets in advance. The content you capture will end being used within multiple channels and different objectives/purposes for your brand's marketing goals.
The channels that matter for style brands and visual content especially for event footage include: Blog, Facebook, Instagram, Pinterest, Twitter, Snapchat, YouTube, Periscope, among others. Each channel has a different purpose for your content, and in turn, will need different types of shots and formats. For example, you may consider the following for content timing:
Teaser content: Instagram, Twitter, Facebook
Live: Periscope, Twitter, Instagram, Snapchat
Recaps: Blog, Facebook, Pinterest, YouTube
And the following for content formats:
Photos – posed and candid of attendees, product shots, influencers, and background
Video – short and long form
social video – 20 seconds or less
sound bites – interviews
Your brand may have hired a content producer (photographer/videographer) unless you have an internal resource. Alternatively you may have a partner brand/collaborator who has the resources for you both to use. The key is to prep them. And not just high level, but details of the types of shots you want. Write it down and include visual examples and followup by ensuring you explain it in person. Have them come early so you can chat before the event. Make sure you include:
Brand characteristics
voice/tone
look and feel
types of shots/video (i.e. product, people, scenery)
items you must capture
different angles you may want
where the shots will be used (ex. social / ad)
examples of previous shots to demonstrate brand
examples of shots that don't work
Think about the content you're capturing in terms of event coverage that you'll be sharing in real time and soon after, but also in terms of social content for future use. Things like patterns on fabrics and stylish shoes worn by guests can be visually beautiful evergreen content to add to your library.
And if you have an event partner – make sure you capture some of their stuff too. Showing some social love is always good karma.
At one of my photo shoots for a client, we planned out a presentation of shots we wanted, didn't want, extra shots (if we can get it), and used multiple types of technology. For example, although we had a professional photographer/videographer taking the pro shots, we also used an iPhone. We got behind the camera and shared some real time footage during the shoot. Teased the content to the audience. Gave them something to look forward to. Yes, the shot wasn't as great as with a Canon or Nikon, but it was content that could be shared right then and there. And sometimes, that matters just as much.
In the end, it's better to have more than not enough content. The goal is to have content to share immediately, content to share soon after, and content to add to your library for future use.  Your audience will note the quality and way you told your event story. They'll appreciate seeing what they may want to attend next time.
Plan it. Capture it. Share it.
This post was originally written for Startup Fashion.